I've enjoyed your pictures and description of your approach. It looks basically sound to me.
Nice work!!
Am I correct in assuming that the warping you refer to occurs during the milling process,
and not during some subsequent hardening process? The rest of my post assumes this to
be the case.
I wonder if the lack of lateral support is allowing the reamer to be bent slightly by the lateral
forces of your asymmetrical milling strategy. As the slot is being cut there will be significant
forces pushing sideways as well as downwards. Perhaps this is the source of the warping?
I use a slightly different approach to produce the cutting edges on my reamers. Specifically, I
use a ball-end mill, centered over the reamer and cutting downwards. The section of reamer being
milled is supported both vertically and laterally. The lateral support being provided by disposable
aluminum plates that are held in the jaws of a vice. The vice is periodically moved along the reamer.
It takes many shallow cuts to complete the process.
Here are a couple of pictures to illustrate this approach on a very long reamer: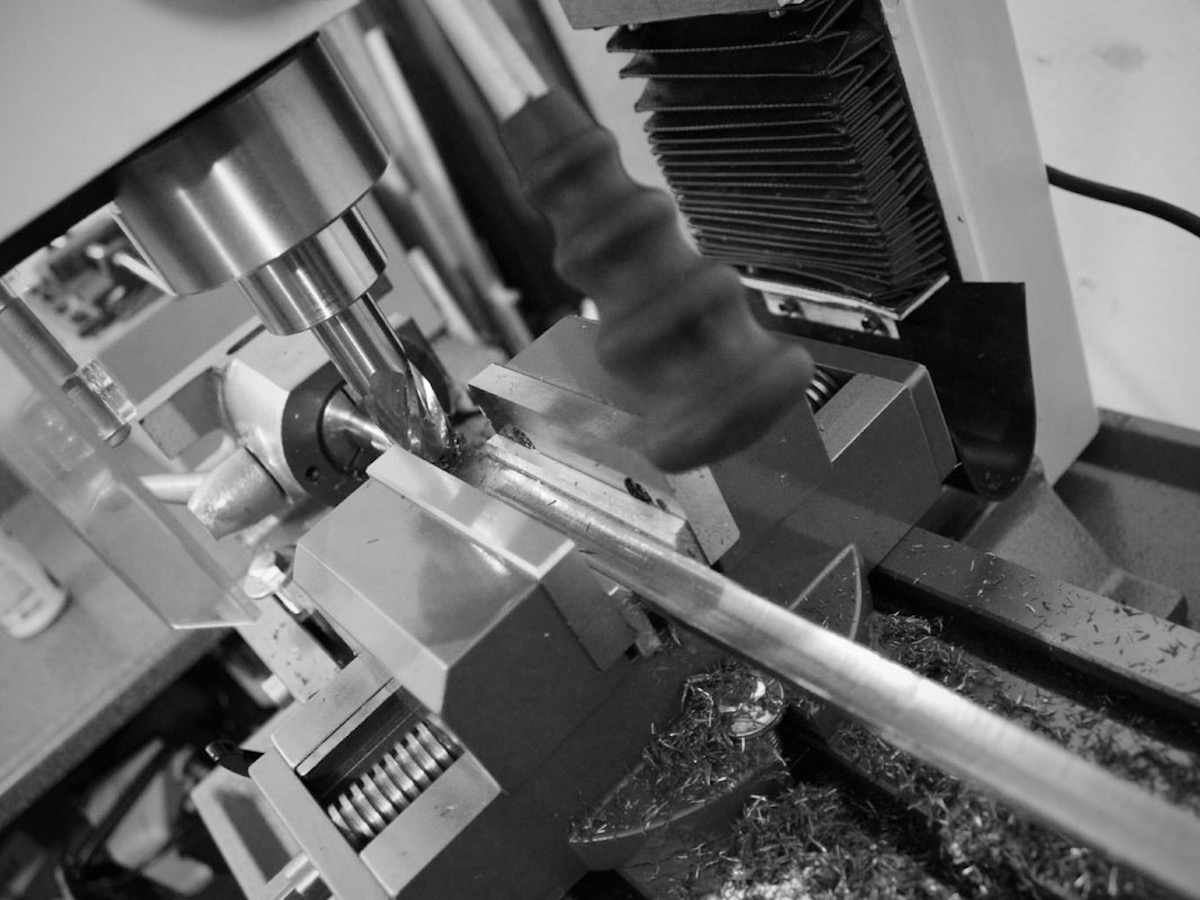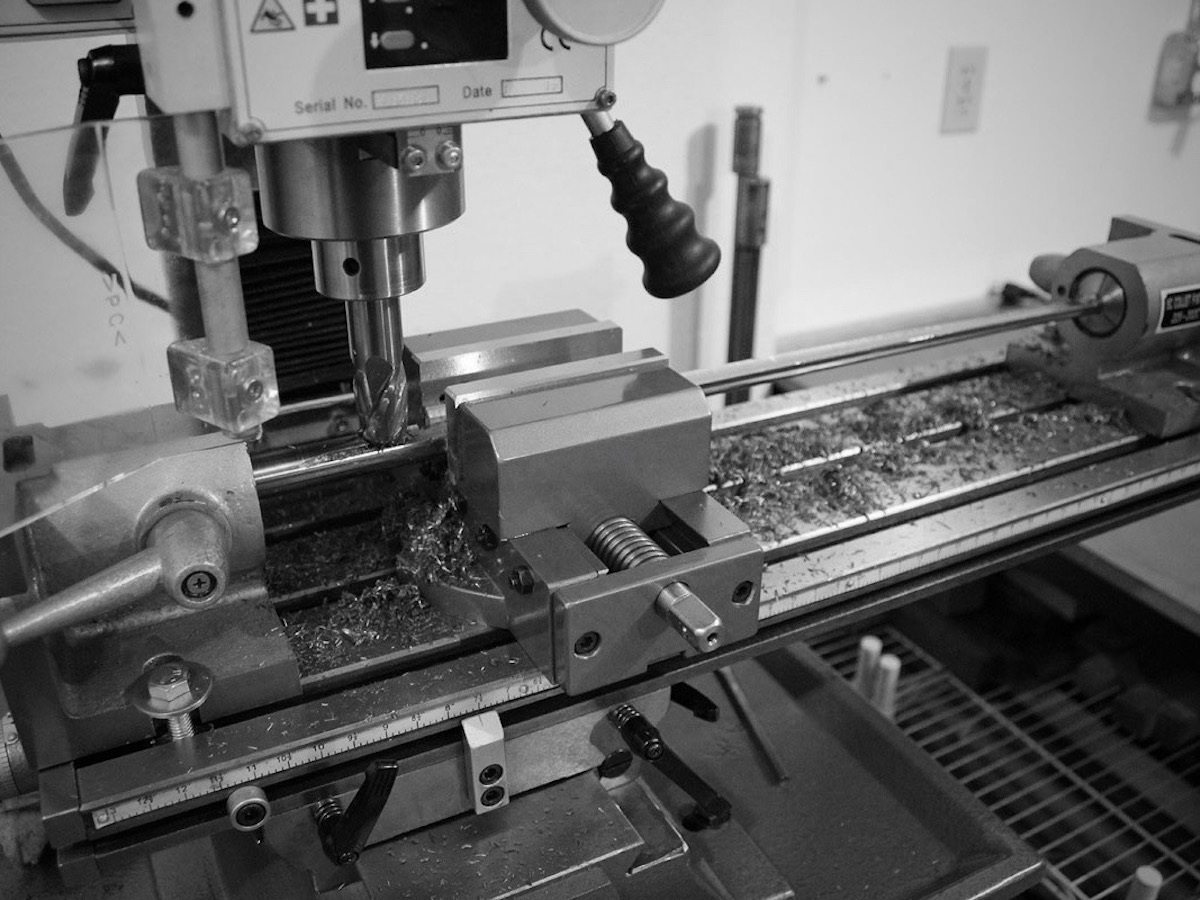 This approach produces nice sharp cutting edges which can be periodically resharpened using a
diamond plate or sharpening stone. Note, with this approach you have to be careful not to cut beyond
the half-way point. Protecting against this takes a little more careful thought than when producing
a D-shaped reamer, because the height of the intersection of the curvature of the ball-end mill bit
and the outer surface of your reamer changes over the length of the reamer. The trick is to start
above center at the narrow end and work toward the wider end.
I just mention this because it is easy to destroy an almost finished reamer if you realize this too late. Don't ask me how I know this!