I have been a string player most of my life but I started on trumpet and percussion/drumset before that. For the last twenty years I've spent most of my time as a professional mandolinist, bassist, and guitarist but I've always had all kinds of stuff around: charangos, pandeiros, drumsets, accordions, trombones...you name it. No uilleann pipes though!
As far as traditional string instruments go here are some of mine.
My baby, a 1999 Summit Artist F5 Mandolin by Paul Schneider. With it I have been concertmaster of the New York Mandolin Ensemble for the last three years, going on four.
For a time I owned this rare octave mandolin by Charles F. Morrison. Mando crazy man Radim Zenkl took tracings of it when I studied with him.
Great instrument but it just didn't get played enough to justify keeping it. Of course now I wish I had kept it.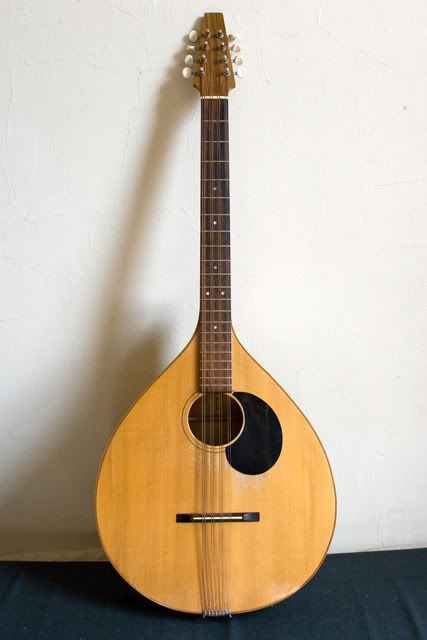 Gibson J-45 Historic Collection circa 2005. Got it on a trade for my cedar top classical shown below.
A superlative J-45 that rings and rings. Nut and saddle blanks from Bob Colosi.
Loriente Clarita (Cedar/Indian Rosewood) (traded), Alejandro Cervantes Signature Hauser Model (Engelmann Spruce/Cocobolo)
And finally, my beloved double bass by Anton Krutz that's been with me everywhere since 1997