I was going to append this to today's APOD installment (
https://apod.nasa.gov/apod/ap180131.html
) which features the first Explorer mission, launched sixty years ago today. But I didn't want it to get lost in the extended length of that thread.
Just a small brag about the view from the window of my office: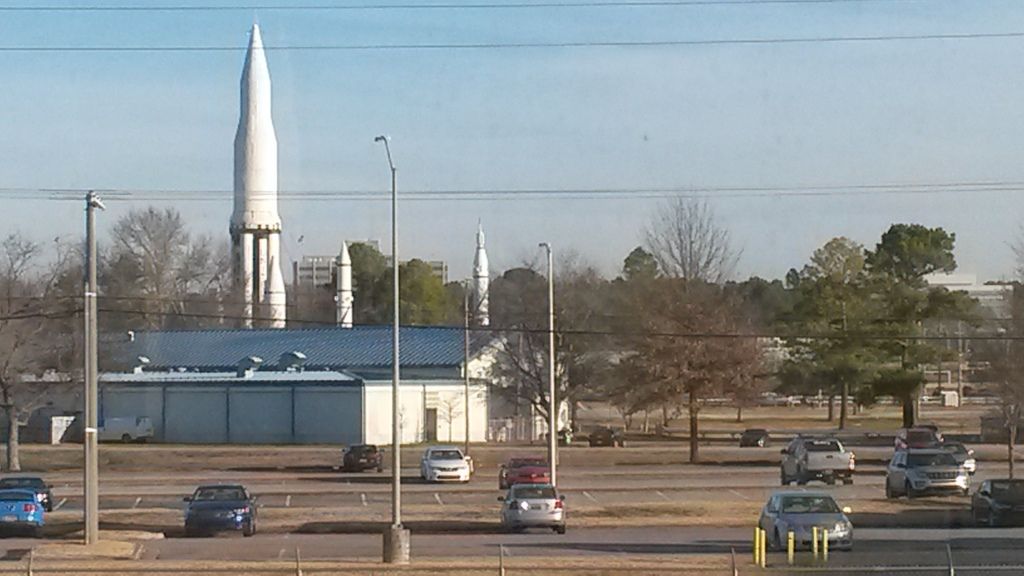 The "smallish" missile on the right is a Explorer-mounted Jupiter C. The next to the left is the Redstone (named for Redstone Arsenal where it was developed). The rather large one is the Saturn I-B, and the smaller one (hard to pick out) just in front of the Saturn I-B is a Jupiter (one of which carried the monkeys Able and Baker into space). Not visible due to the blue roof in the foreground are a Hermes, and a V-2 donated to the US Army in 1944 (the donator was under some duress at the time).
Yesterday, NASA allowed anyone working here at Marshall Space Flight Center the opportunity to see a piece of flight hardware which will be part of the first SLS launch next year. Below are pictures of the Orion Stage Adapter, which mounts between the second stage (Interim Cryogenic Propulsion Stage), and the Orion Command and Service Module. To maximize space utilization, the adapter incorporates fourteen canisters for launching
CubeSats
(6U and 12U sizes) once the Orion module has separated from the ICPS. My current job is to develop electronics for the 6U CubeSat
NEA Scout
. It will be pushed from its canister at a point between the Earth and Moon designated as "Bus Stop 2", somewhere outside the Van Allen belts. Enough talk, more pictures:
Orion Stage Adapter:
Outside view: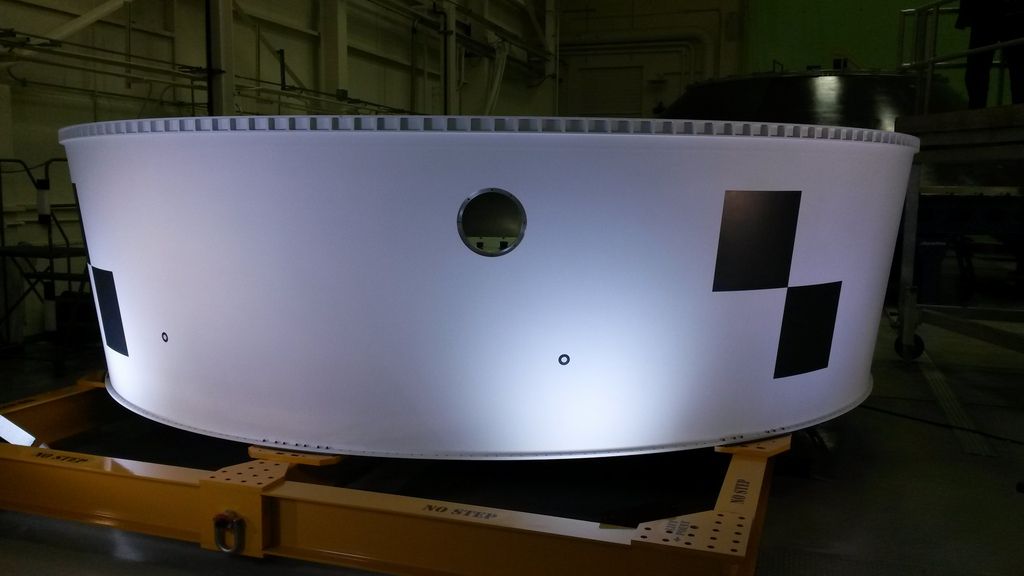 Inside view: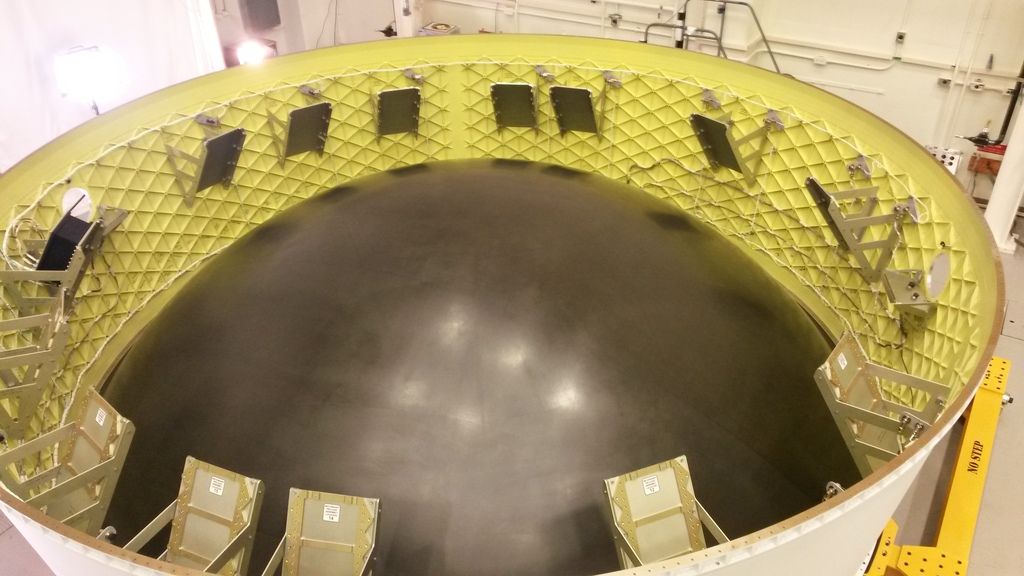 One of these scrawls is my signature so the aliens know who to blame:
Pictures of the CubeSat to come later.
dave boling