I've spotted this unusual (to me) keyless white metal flute. It's modern Boehm style lip-plate, chimney toneholes are intriguing. Plus its 7 toneholes are unusual.
It appears to be cylindrical bore. Do the higher chimney toneholes indicate a larger piccolo-like bore perhaps?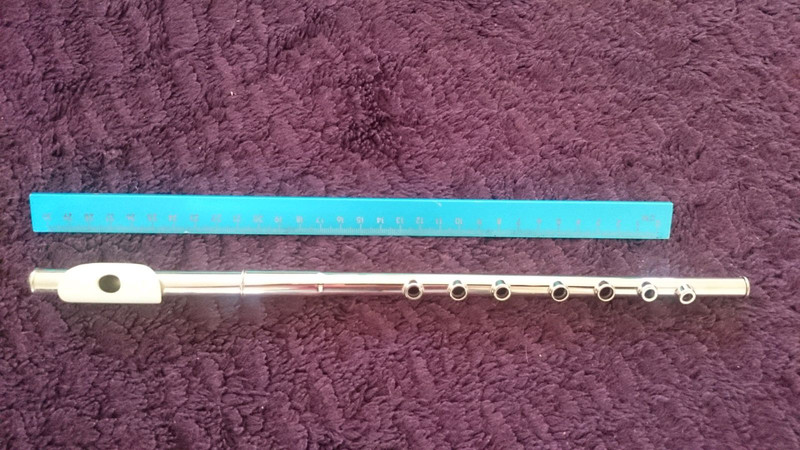 Of course the current owner has no idea what it is but I'm guessing it's a knockoff metal version of Yamaha's eight hole plastic fife (
http://www.thewhistleshop.com/catalog/o ... a/fife.htm
) and there's another 8th thumb tonehole out of sight.
It's certainly not the standard 6 hole fife. Appears to measure around 37cm.
Honestly, my guess that it is cheap Chinese tat. But the design is curious and seemingly unique.
Does anyone know of this make/design?
Any thoughts appreciated.
Thanks,
Vaughan