dunnp wrote:
Just curious have any of you uke players heard ofthe timple?
Yep! There is the timple in the Canaries, tiple in Spain and tipple here in the US. (Tipples aren't just for flutes You know!) The timple may be what I referred to above that Seamus Egan has played. The formats vary a bit.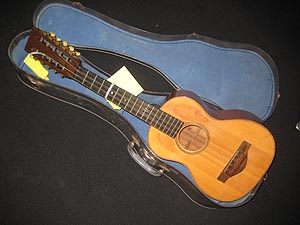 C.F. Martin has made quite a few tipples over the ages starting in 1919 not long after the whole Hawaiian thing boomed. They are tuned either as a uke or as a guitar in my experience.