About six years ago, I was relentlessly pursuing the somewhat insane dream of getting my hands on a set of pipes. I was a music composition and trumpet performance major at the time, and was drooling over just about any new instrument I could get my hands on.
Unfortunately, my loving but naive parents decided to surprise me with a pakistani-made practice set. You know the drill...african blackwood, thin brass, and a hideous plastic reed about the size of a GHB practice chanter reed.
Sounded about like it, too...
Anywho, I diddled with the "set" for about four months, fighting all the way. I taped the hell out of the chanter holes as I'd seen for years in the Scottish Piping world (I'd played Tenor drum for ~6 years at that point), and resigned myself to the soundproofed practice rooms at my college. Even hit the bore with a drill press at one point, figuring "What could I possibly have to lose that I won't miss?"
Then, one fortuitous day, a young friend accidentally sat on it, breaking the chanter clean in half. No amount of super glue and zip ties could possibly resurrect that which already has 'no life', so that was that. It took a good six years to save the money necessary to finally place an order to Tommy Martin, who knocked this special request out of the park.
But first, before I toss up some eye candy...I finally found a use for the old stick.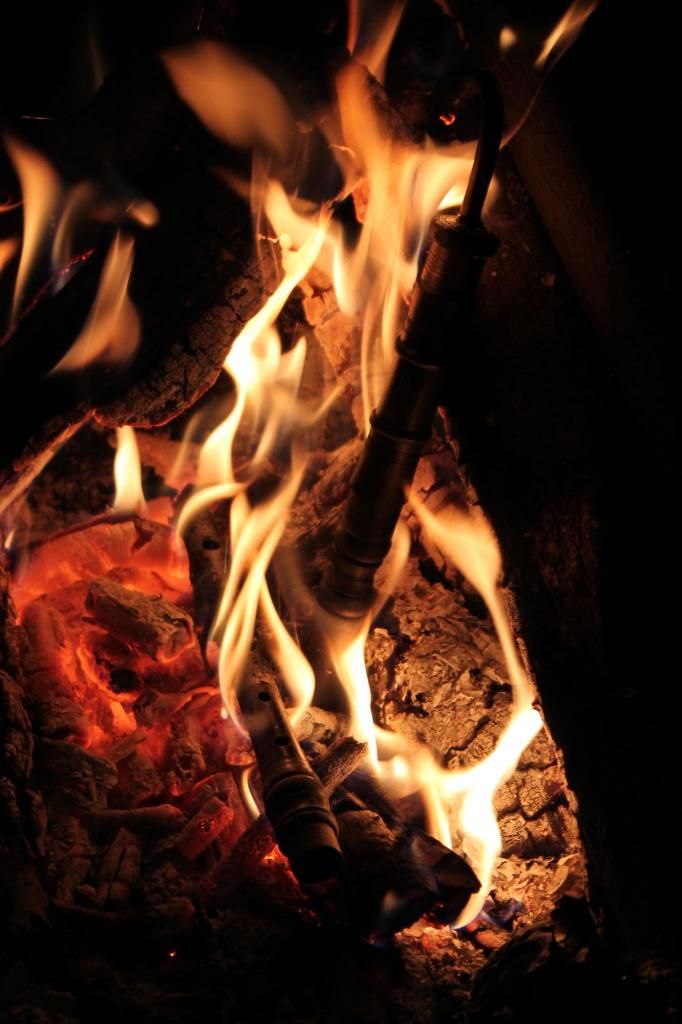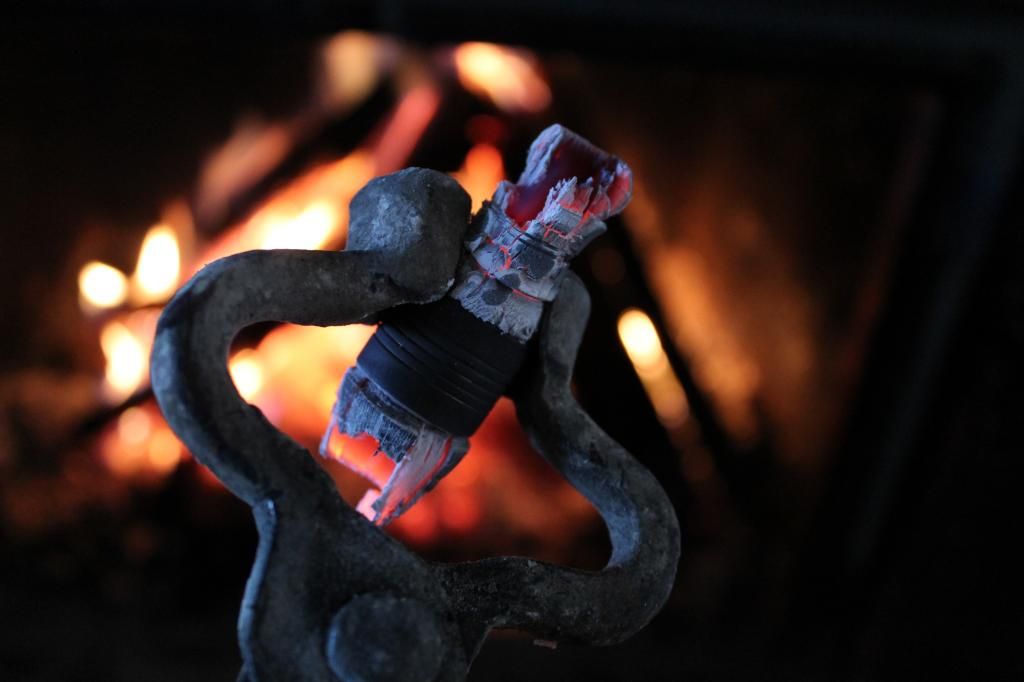 On to happier days...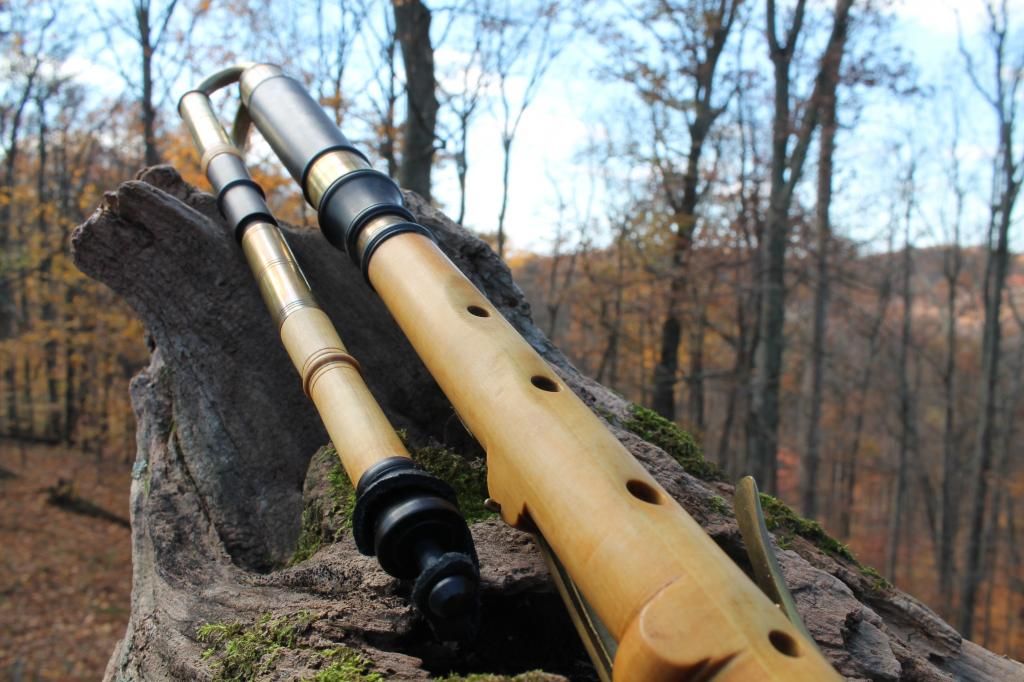 D in Turkish Boxwood with Ebony mounts and windcap, with fitted tenor drone. Sounds phenomenal, many thanks to Tommy and the gent pages upon pages (years) ago who posted a chanter by Eugene Lambe with this drone setup, which I quickly fell in love with.