SOLD
Sweetheart Resonance model low D whistle in Blackwood, 2 parts, tunable, conical bore, with thumb support. Medium holes. From around 2016, designed by Walt Sweet. Made just prior to Ralph Sweet retiring.
Joseph Morneault now operates
http://musiquemorneaux.com
out of the same physical shop, and with many of the same designs. His low whistle page is
http://musiquemorneaux.com/low-whistles/
Due to the expense of the material, African Blackwood, when offered, is at a premium price.
The whistle is a fully conical design, with tuning on a long tenon (with O-rings) and a cork receiver in the whistle head. Tuning is very good and it plays easily, with a flute-like tone. 3rd finger toneholes of each hand are slightly offset for an easier reach.
Includes soft, fleece case, and a plastic thumb support.
I already have an MK Pro and a Copeland brass low D, which sufficiently fulfill my needs.
Email or PM for PayPal or other payment details.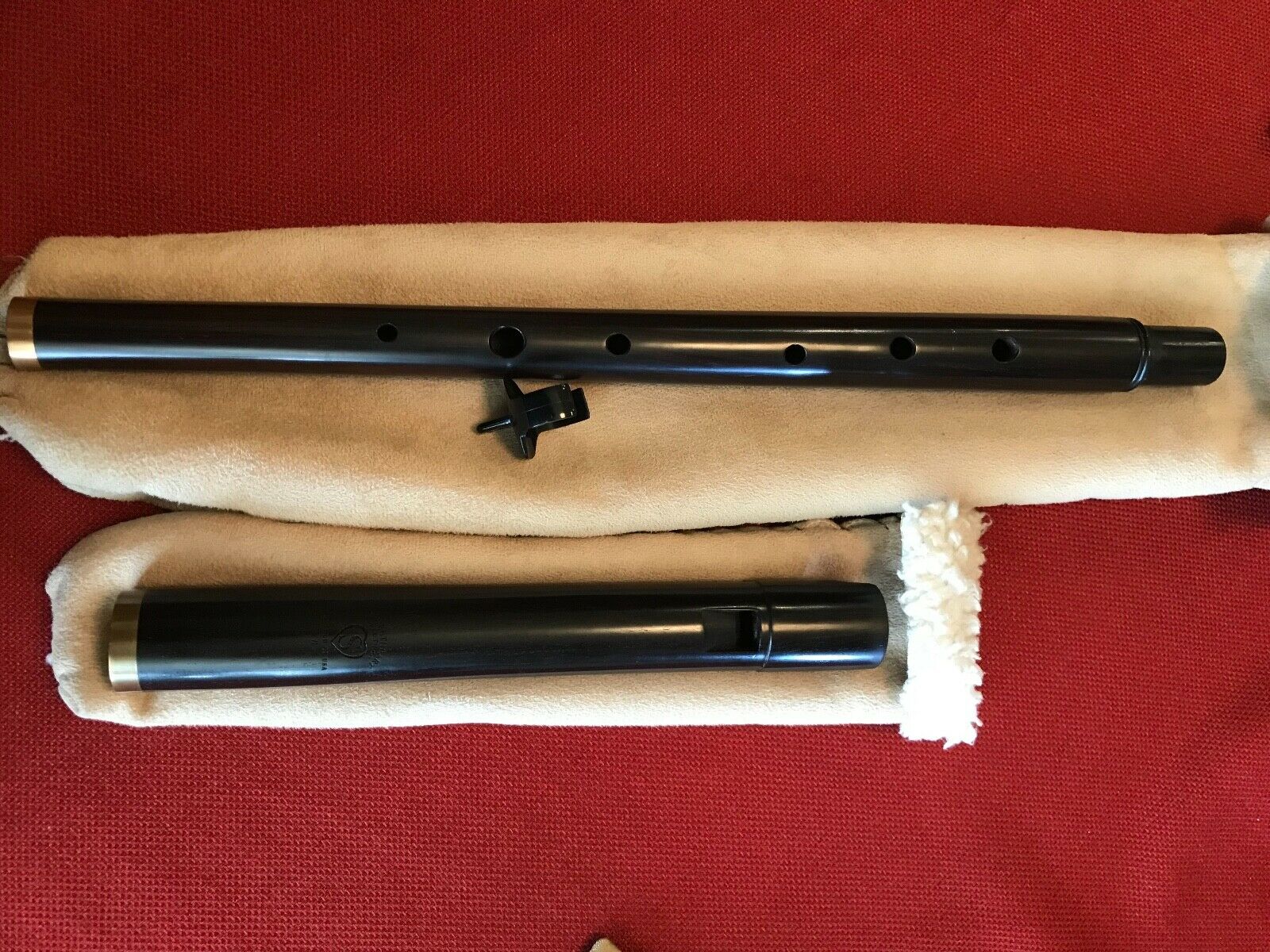 Kevin Krell
_________________
International Traditional Music Society, Inc.
A non-profit 501c3 charity/educational public benefit corporation
Wooden Flute Obsession CDs (3 volumes, 6 discs, 7 hours, 120 players/tracks)
http://www.worldtrad.org