Hi all,
life laundry time, two books for sale, my hand signed Hammy Hamilton, The Fluteplayers Handbook, used but loads of life left in it, still has the CD in the back,
I visited Hammy some years back when I purchased a flute from him, so the natural thing to do was get it signed, great read and very well written, with a lot
of useful stuff.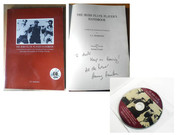 And also Grey Larsons Essential guide to flute and tin whistle, this is a thick old book, well used, again plenty of life in it, it also has some writing in it and some highlighter
on some pages ,maybe 3 or 4 in total, it's a good read and covers a lot of stuff, and it also has it's 2 CD disc's in the back.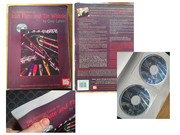 if interested just send a PM, not sure what there worth, but I will take any reasonable offer, plus postage... i'm based near Brighton UK so collection is fine.......
cheers Sponge