Selling a set of Walsh A-2000 smallpipes.
Set includes a blowpipe, and the bellows "conversion" kit, which amounts to a nice set of bellows which plug in the same port as the blowpipe, and a padded soft case.
About a month after purchasing this set from a local piper, another local piper gave me a matching set (reminds me about the guy who left a concertina in the back seat of his car when he stopped at the pub...). The wife says "What, are you starting band, or something??". So, this set must go.
The pipes are in excellent condition. The only sign of wear is a slight tarnishing of the mainstock brass ferrule.
A new set from John is currently US$925, with a 16-20 week wait.
Selling for US$750 + shipping.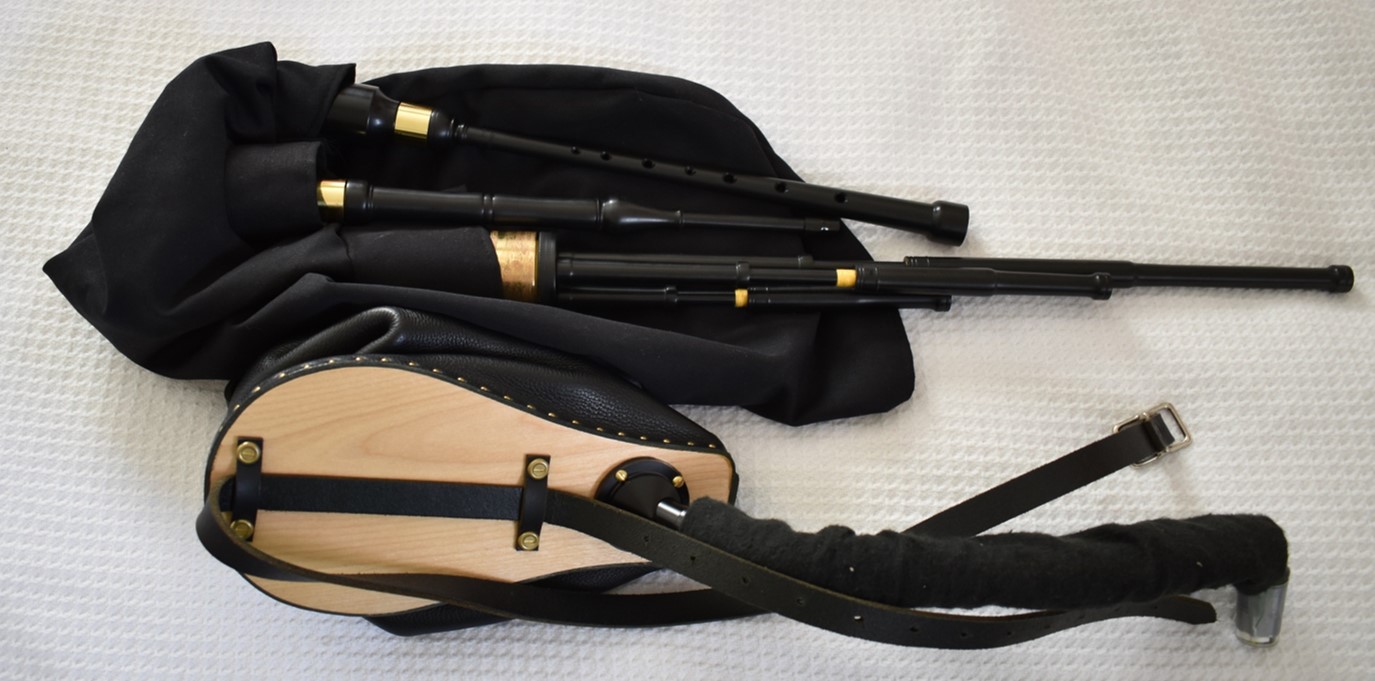 dave boling