For sale: USD $455 + $15 shipping. New flutes are priced at 800 Euros (approx. USD $915)
ALL WOOD
EUGENE LAMBE
D flute in African Blackwood (marked E. Lambe). This is an all wood version intended for Ireland with a traditional oval embouchure, fully lined head with brass tuning slide. This is NOT the export model (which has a silver-plated head with German reform lip-plate). There's a big chip off the (probably ivory) ring at the HJ cap (3rd photo). The matching barrel ring has some filler in the gap (2nd photo) or might be original. The remaining rings on either end of the slide & on the foot are brass. The main body is one piece, with a decorative turning in the center - the hands do not rotate.
Eugene Lambe was one of the first to revive making traditional flutes in Ireland, beginning around 1977.
"I usually based my flutes on an old Rudall Rose 8-keyed flute that I still have and that plays very well. I used that one as a kind of model but adapted it a little to suit Irish music. For example these old flutes were made to play well in the third register, which we don't use. So I tried to bring out the first register stronger, and maybe sacrifice the third register to get a good bottom note." - Eugene Lambe
Payment by PayPal preferred, but will consider other arrangements. Please PM me first if purchasing for payment details.
I am selling because I have plenty of flutes, mostly keyed.
Kevin Krell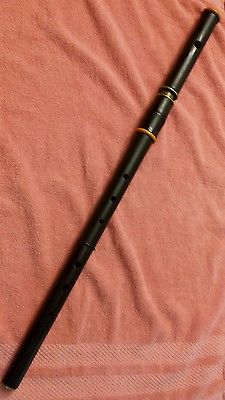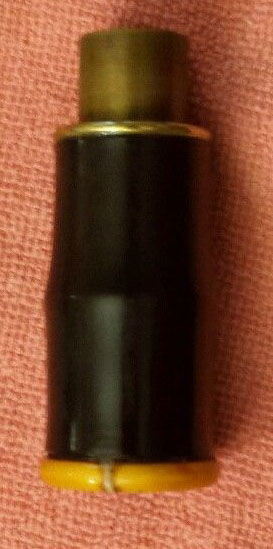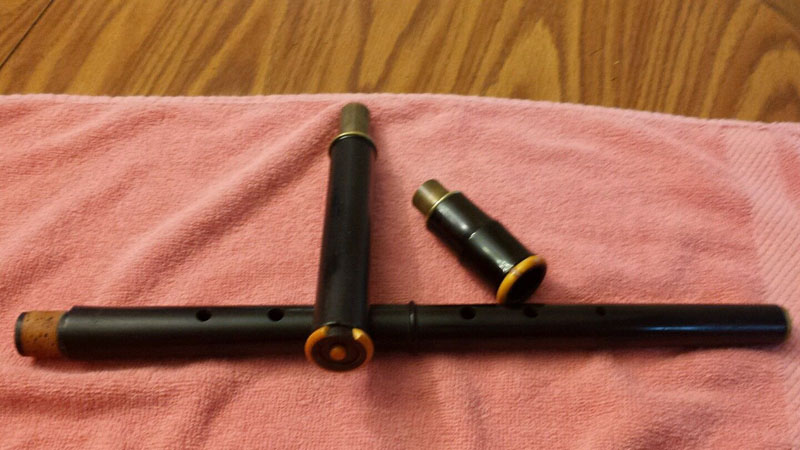 _________________
International Traditional Music Society, Inc.
A non-profit 501c3 charity/educational public benefit corporation
Wooden Flute Obsession CDs (3 volumes, 6 discs, 7 hours, 120 players/tracks)
http://www.worldtrad.org