For Sale: Eva Aralikatti African Blackwood Boehm headjoint w/traditional unthinned profile (no raised lip-plate) & embouchure.
$530 includes shipping in the U.S.
Eva Aralikatti is a German flute maker operating in the UK.
Nickle silver tenon & rings. Tenon O.D.=0.780"; standard tenon wall thickness= 0.015". Traditional oval embouchure hole= 0.40" x 0.50". The standard tenon fits some flutes, but it's common for woodwind repair-persons to re-size up or down to fit your specific Boehm-style flute.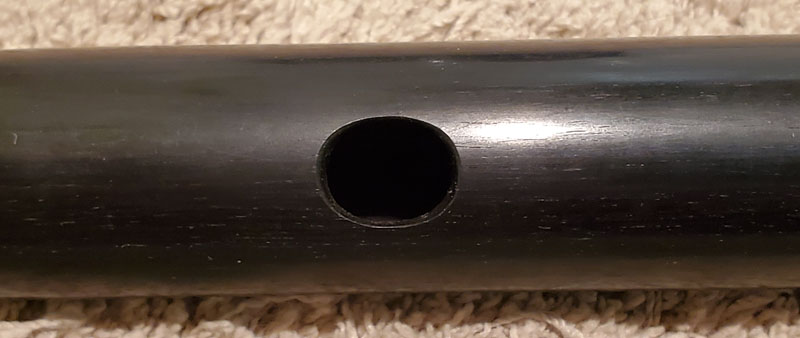 Kevin Krell