Hi everyone,
A recent restoration; the head joint was not salvagable, due to someone trying to improve the embouchure hole... I decided to make the new head unlined, and make the chimney a little deeper, the original had a thinned head, with a very low chimney. The results were a nice tone! My embouchure cut is copied after Wylde's round oval. Flute is very similar to my Fentum flutes. Plays well in 440hz, original head was setup for a little higher pitch.
The holes look like it was someones favorite flute!
Anyway looking for a good home for her... With over 30 flutes, it is hard to play them all...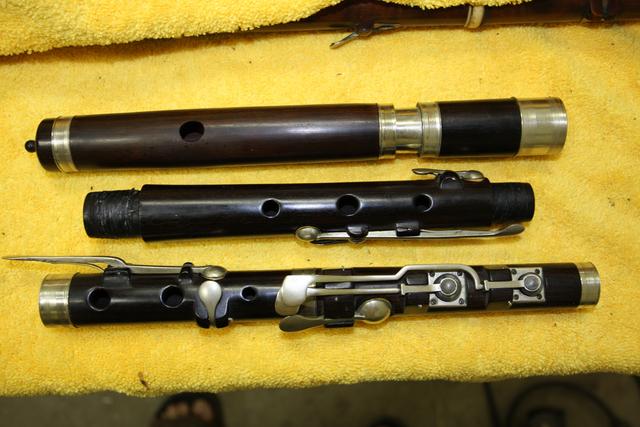 Jon