My wife bought me a hygrometer for my flute and I thought I'd share information about it in case anyone else was interested in a relatively modern hygrometer.
The hygrometer is a small square made by
SensorPush
and connects to a phone by bluetooth or it can connect to wifi (if you buy another $100 unit) and send readings to your smartphone wherever you are.
Here is an example of the graphs of the readings I can see with my phone.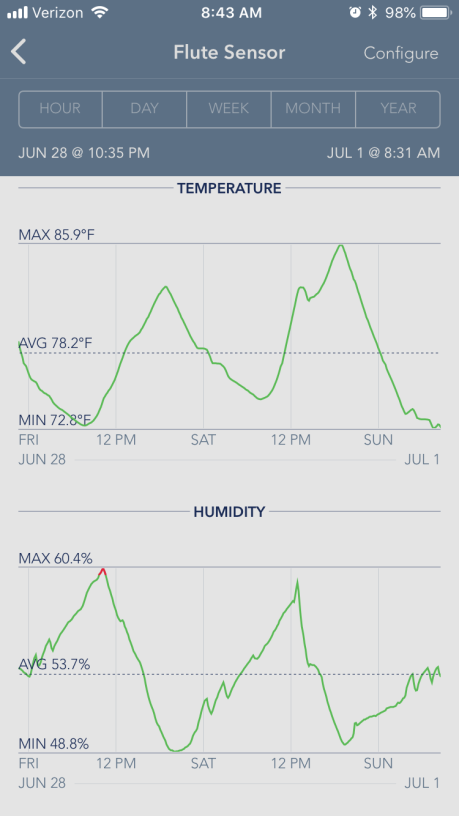 One is able to set alerts so if the humidity or temperature goes outside of acceptable bounds, it will send a notification to your phone.
The hygrometer is intended for use cases such as wine cellars where one might need to keep a close eye on the temperature or humidity. But I imagine it should also work pretty nicely for instruments.
Edit: And since it is useful information: the Sensor is 1.5 inches x 1.5 inches x 0.5 (or 4cm x 4cm x 1.5 cm).