I am selling a flute which I have been playing for the past several years, using it when I wanted a simple keyless flute to carry with me, rather than a heavier and more costly keyed flute. There is no tuning slide, which is fine with me. The flute is in perfect tune and the sound is lovely without the metal slide. Silver rings. To quote Martin: "These flutes are elemental in their simplicity, yet are sought after by some of the world's finest musicians and flute teachers."
It is in perfect condition. Lovely sound, very bright, with perfect intonation. Doyle's keyless flutes are among the best of those being made today. Martin is a wonderful player and you can tell as much by how responsive his flutes are. The volume is adequate to be heard in a loud session, over pipes and accordions. I have played with Martin over the years and have spent time with him in his workshop. I am impressed by the clean finish of his flues, inside and out, and by the consistently excellent quality.
Here is a link to Doyle's site:
http://www.martindoyleflutes.com/tradit
... lutes.html
And a link to an accomplished player:
https://www.youtube.com/watch?v=KlLvEvlOngE
And a nice clip about his craft:
https://www.youtube.com/watch?v=0AyR1taSOK8
Shipping is included in the price. Full money-back guarantee if you are not happy with the flute.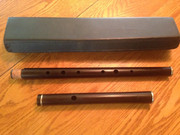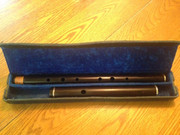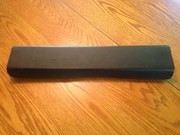 _________________
Freedom is merely privilege extended, unless enjoyed by one and all.
The Internationale