Yes, Seth can make one for you. He made one for me. He just put a practice chanter cap over one of his molded plastic sackpipa chanters.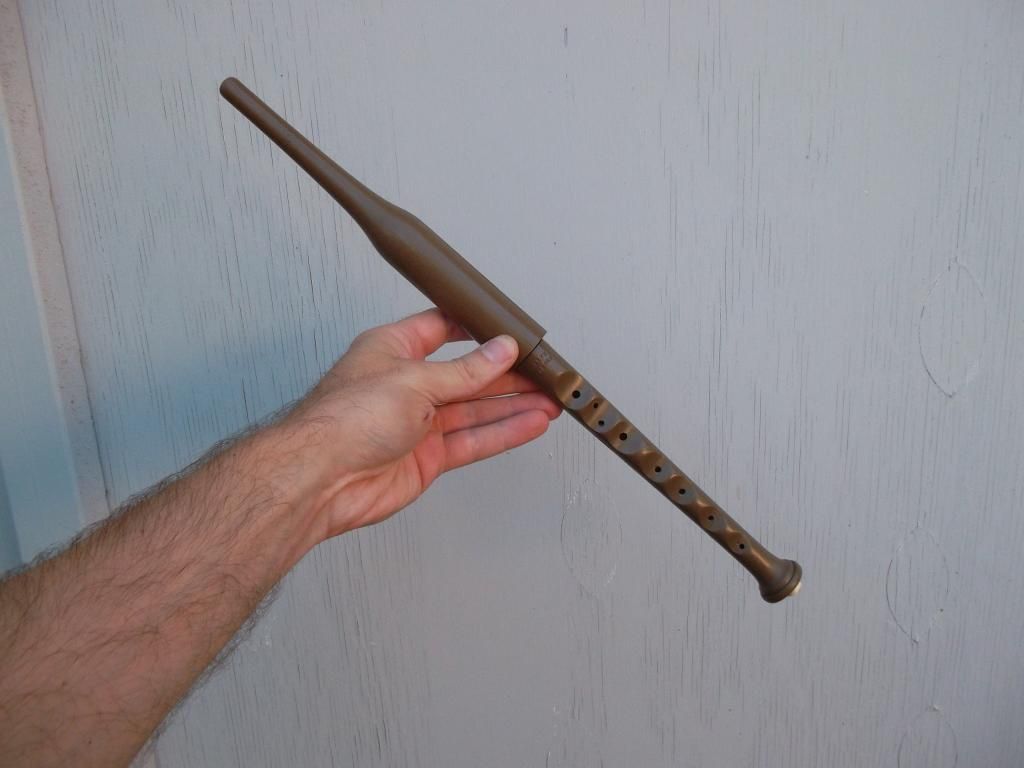 The design and materials are similar to a standard GHB practice chanter, so I don't know why some have predicted that it wouldn't work due to moisture. The plastic reed gets wet, like the reed in a GHB practice chanter. So, after half an hour of playing, I shake it out. It's MUCH louder than a GHB practice chanter. I would say that the volume is comparable to a loud SSP chanter.
I have been struggling a bit to bring it into tune. I've been playing pipes for 26 years, and I'm familiar with adjustment and tuning of synthetic single reeds, but I can't seem to tune this chanter correctly, despite hours of adjustments and experiments. I tried several variations in open, closed, and semi-closed fingering, as described by Olle Gallmo on his website. Still, some notes are spot on while others are not close. I plan to send Seth an email. I'm sure he'll be able to explain to me what I'm doing wrong.