Giustozzi Diatonico 2 bassi Mini in celluloide Mod. 11/A
http://www.giustozzi.it/ws/index.php?route=product/product&path=49&product_id=110
8+3 buttons in D. The +3 are F-natural/G#, Cnatural(both directions), and high F-natural/high G#.
This gives you all the notes you need to play in keys of C, G, D, and A. Main row is in D with scale
starting on the 2nd button, so you have a C and A below the bottom D of the scale.
2-voices tuned 100% dry...no tremolo. Hand finished reeds (which was extra).
D/A bass and chord notes (2 bass buttons) and an air button.
In excellent like-new condition with paperwork, cleaning cloth, and hard case.
It cost me about $900 to get this to the US from Italy about a year ago after the base cost, extra for hand-finished reeds, shipping, and import duties. I'd like to sell for $750 US.
Shipping included. PayPal preferred.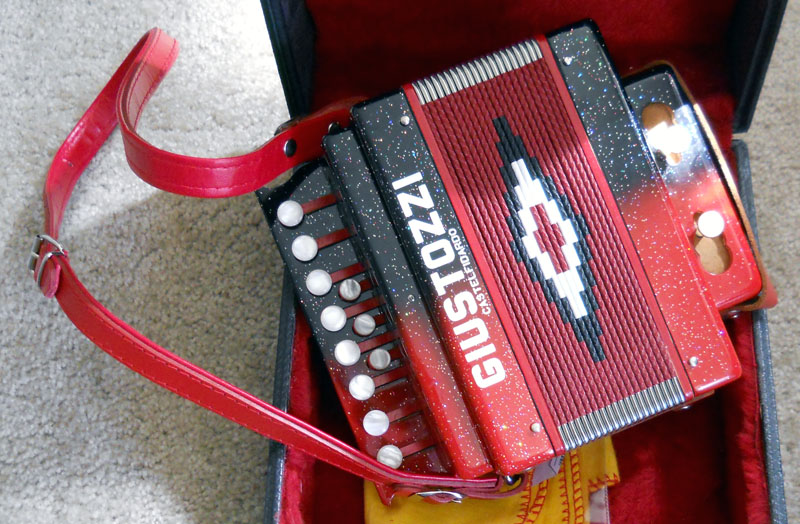 Thanks for looking! -Brett (bretterb AT gmail DOT com)