Reluctantly, I'm selling my 1995 Saltarelle Irish Bouebe B/C. I've owned a few Bouebes over the years and have played a bunch of them, and this is one of the good ones. The original owner is a good friend so I know the history of this box, and in fact that's why I bought I from him, it made such an impression on me back then.
Swing tuned, McComiskey basses, no thirds, in nice shape and very easy action. Nice round, ballsy Saltarelle tone.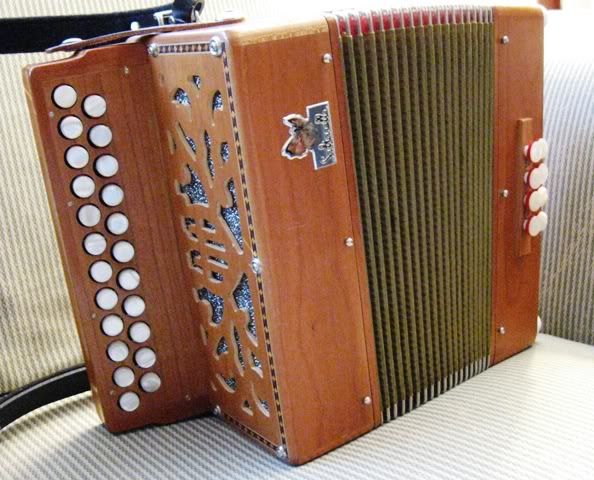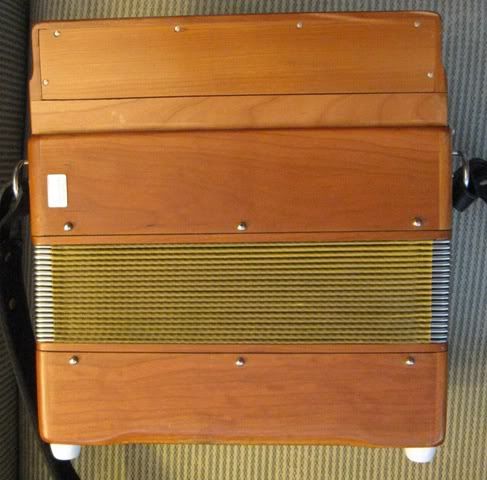 Sound clip—not perfect playing (I'm still getting used to the way my hand works now), but here's this box in action:
http://www.onmvoice.com/play.php?a=19360
I' ve decided to stick with C#/D after all and need to finance a new Mengascini that's being built for me, otherwise I would never sell this box.
With original HSC (also in good shape, but no keys—God only knows what happened to those), and a new Superstrap from The Button Box. $1500, shipped and insured to 48 states.
Thanks,
Rick