Hello-
I have a really nice 1920s-30s Hohner 111 bass piano accordion; a rare-ish set up based on what I've been told by other players. It has a "space bar" below the keyboard which turns on or off a second rank of reeds tuned an octave lower.
I purchased it in 2006, and fixed it up a little. It plays beautifully, all buttons and reeds work. There is a little extra tremelo on some notes, its just a matter of tuning a few of the reeds a bit, and in no way affects the playability of the instrument (it is still well in tune, some notes just have a little more tremelo on them than others). There are a few minor dings and a few tiny pieces of the MOT covering missing, but nothing affecting playability of structure.
I am not desperate to sell it, but I do not play it as much as I thought I would, and wanted to offer it for sale to someone who might get more use out of it than I have. Serious offers only, please. Includes a hard shell "chipboard" case lined with red felt, and two solid leather straps with two buckles each. I can take more pictures if needed.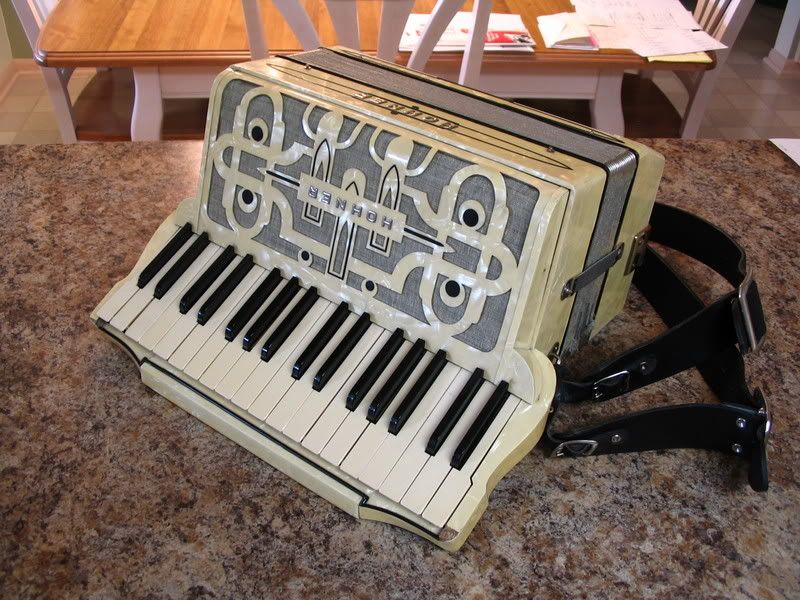 And with the grille cover removed...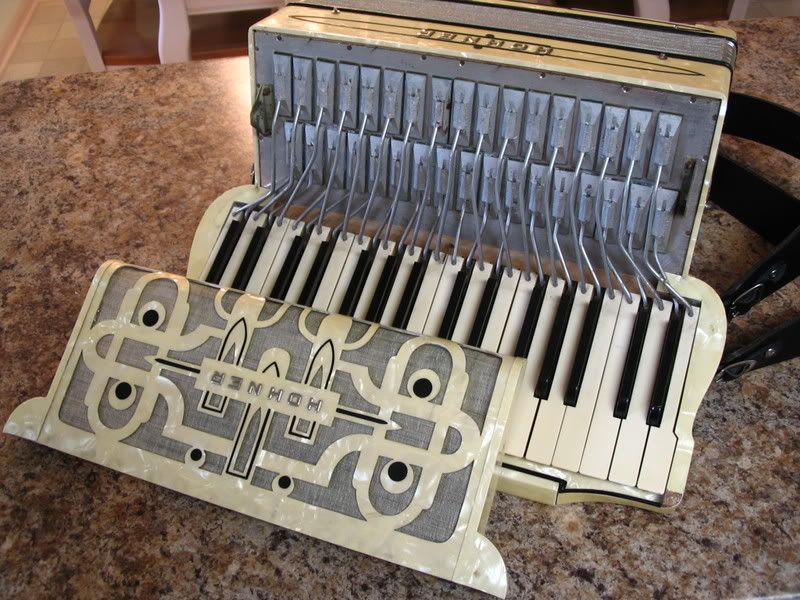 Thank you,
_________________
- - - Spence - - -

A little autobiography, including pictures,
Here
Actually, I hate music. I'm only doing this for the money.