Why a Freemanwhistles crowdfunding campaign?
WHISTLE IS THE ENTRY INSTRUMENT into Irish music. But sadly, instead of a doorway opening in, the poor quality of commonly available whistles is a roadblock that holds many people back.
After starting to learn on the whistle, players decide whether to continue on into other instruments. If they've struggled with a less quality whistle, they may give up. Then a lifetime of music making is lost and Irish music is that much poorer as a result.
That, I must say, is a tragedy.
I can't make enough of these one at a time by hand to make a real difference, so I'm asking for your help.
I believe getting my whistles into mass production and making them available everywhere will make a difference in how many people stay with the music and go on to become lifelong players. That is a significant thing:
~ It will strengthen Irish music everywhere.
~ It will put more music in the world.
~ It will give more people the joy of making their own music.
~~~~~~~~~~~~~~~~~~~~~~~~~~~~
Kevin Crawford announces a crowdfunding campaign to bring Freeman whistles closer to mass production: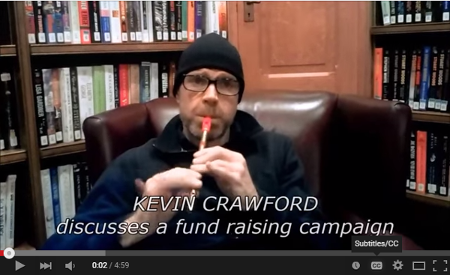 https://www.youtube.com/watch?v=VHvM3shNpgU
Here's the indiegogo.com project page:
https://www.indiegogo.com/projects/the- ... 881#/story
And here's the article L.E. McCullough has written about it at NewYorkIrishArts.com:
http://www.newyorkirisharts.com/2015/07 ... gital-age/
Take a look!
And thanks, all who have been supportive over the years. You're a treasure, and I'm deeply appreciative.
Best wishes,
Jerry
[ NOTE: Posted with permission of Dale and the Mods. ]
_________________
Freeman whistle soundclips
Joanie Madden's Freeman whistle soundclips
You can purchase my whistles:
on eBay
http://stores.ebay.com/freemanwhistles
directly from me: email jerry ("at") freemanwhistles ("dot") com,
from one of the vendors who carry Freeman whistles.