Hello all-
After a few years of hiatus, I'm back
I've been quite busy since I was around here last; I got my BFA in ethnomusicology with a minor in Irish Language, began working full time as a luthier for a small, high-end violin shop in the northern suburbs of Chicago, and even found time to marry my best friend, the best gal a guy could ask for.
A little about me, I've played violin/viola for 18 years now, and mandolin family instruments, tenor banjo, tin whistle(s), assorted folk instruments like harmonica, ocarina, etc. for 10, and started my journey with Uilleann Pipes in 2007. Besides repairing, restoring and making violins, I've also made tin whistles, repaired and restored anyique typewriters and bicycles, and made replica movie props and functional and outlandish steampunk gadgets. I also maintain and collect unique, rare, and antique wood and hand tools, restoring them and putting them back into service in my lutheir work. I've always been drawn to the history of objects and how they were used in the past, and count myself very blessed to be able to work on historical violins with historical tools on a daily basis, and make a steady living from it none the less.
If you're in the market for a violin, I have several in my personal collection I'd discuss selling or better yet, trading. I'm working on fueling my uilleann pipe obsession
I'm always happy to offer an opinon based on my almost a decade of work appraising and restoring string instruments, and am happy to perform work on personal instruments. I'm always looking for ways to give back to the music community.
Anyway, I promised some pics. Here are a few shots of my workshop, some of my tools, and a recent bridge I cut. Enjoy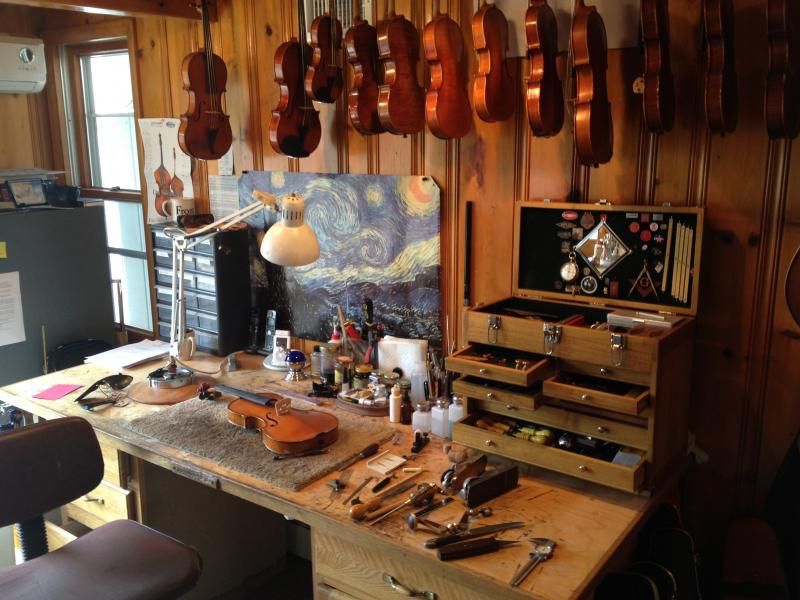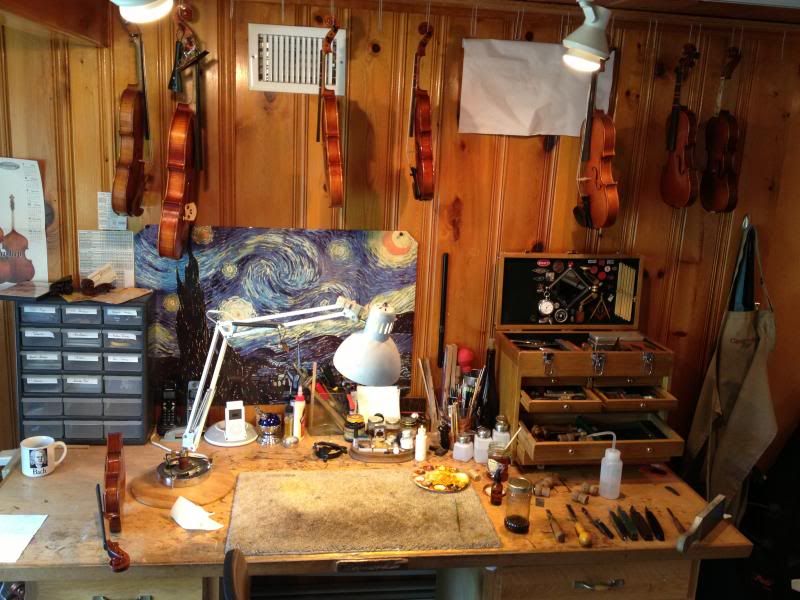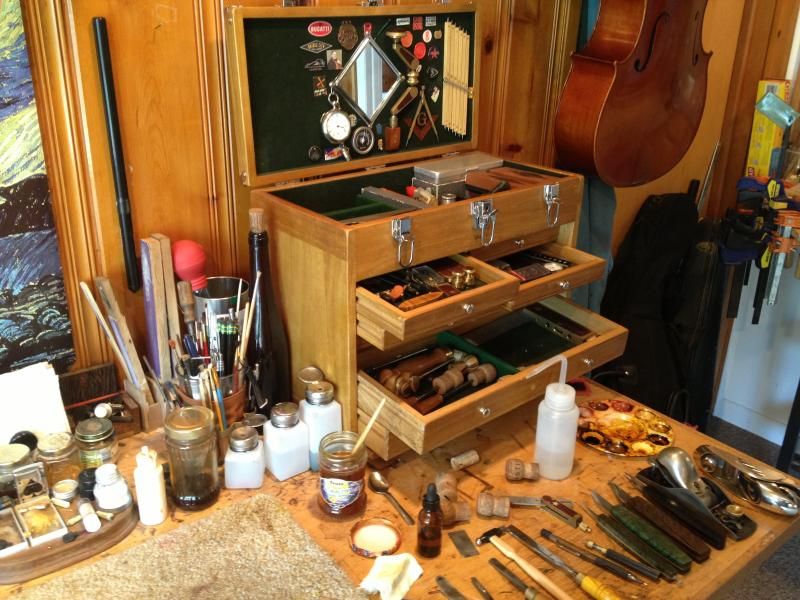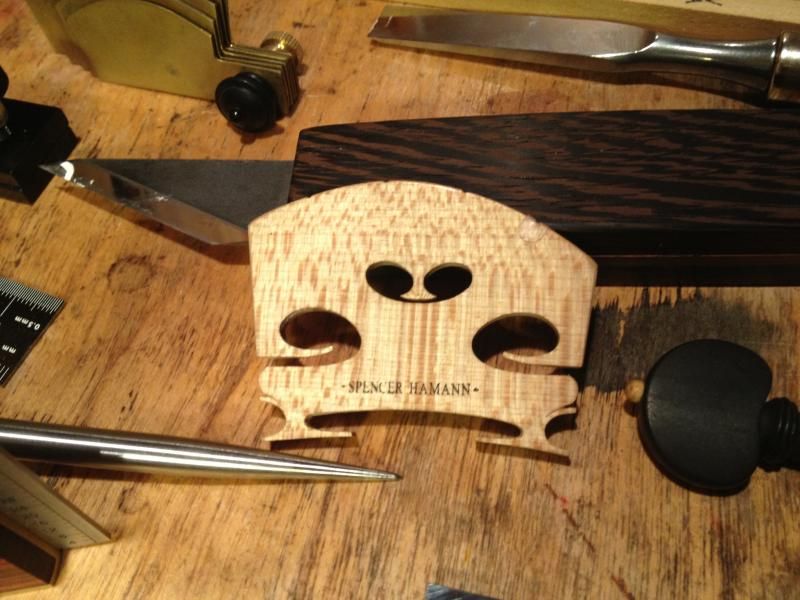 I'll be around, likely weighing in from time to time. It's great to see some familliar names around here, and so many new ones as well