Tunborough wrote:
Didn't need it to identify the pair of pileated woodpeckers this afternoon, though. No mistaking those beasts.
I'm a budding birder, so the app will be nice for me. (There, finally a plant pun.)
At this point, I just have a little book that I use occasionally, and I try to draw the birds so I can remember what they are. But it will be nice to have access to audio! I've really only drawn two, but I imagine as spring starts coming, I will draw more.
I do my drawings on iPad. It is nice because I can use a wide variety of art tool styles without much forethought. These both are used with the "pencil" tool. And I can export little videos of my progress. I've uploaded a gif of me drawing a mourning dove. Unfortunately, my video for my American Robin didn't work properly.
Here is my mourning dove: (It will start after a second or so... I think. If it doesn't play, click it and it will open it in a new window and it should work.)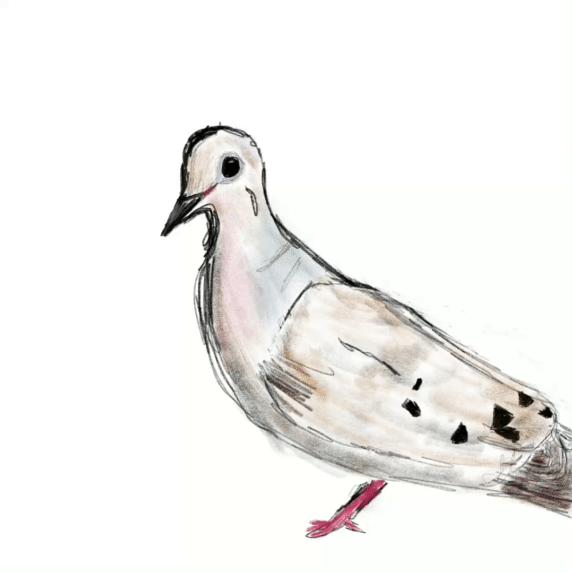 My American Robin: