Here is the master bedroom from the inside. The view outside is over a live creek.
You can see part of the inside of a dome module; each dome module is a square 24 feet on a side, with vertical walls going up 8 feet, then the dome arches up to 12' in the center. The domes reflect light all over the room (when they are plastered white), and help air to circulate as well.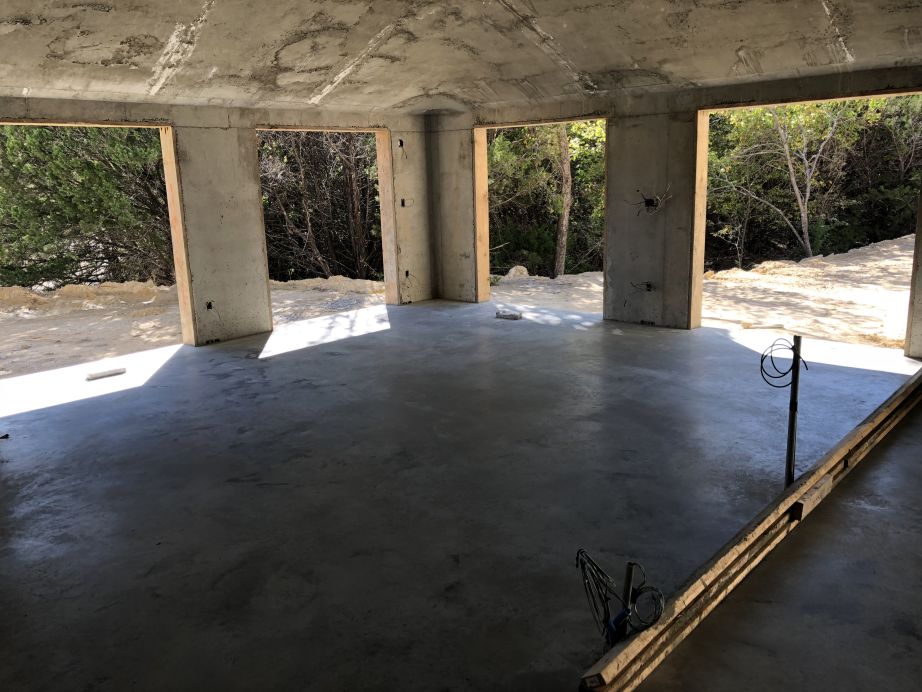 Here is a small part of the hill the house is built into, before it was excavated. The two Live Oak trees right in front of my Land Cruiser are still there, in front of the house now. You can see them on the left side of the photo of the whole house I posted in the previous post.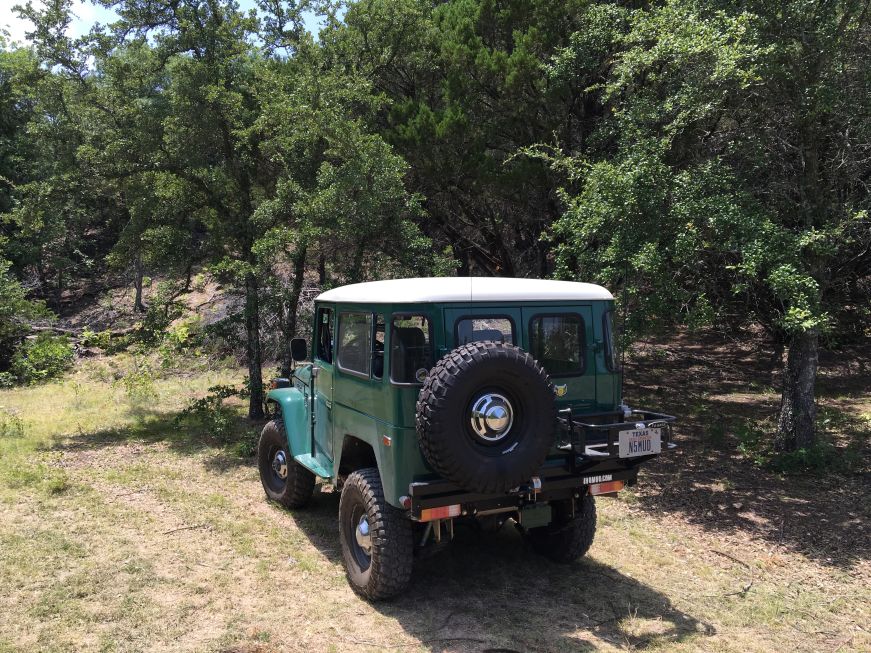 Here is the hill, after being excavated, but before the house was built. You can get an idea of how much dirt and rock was moved: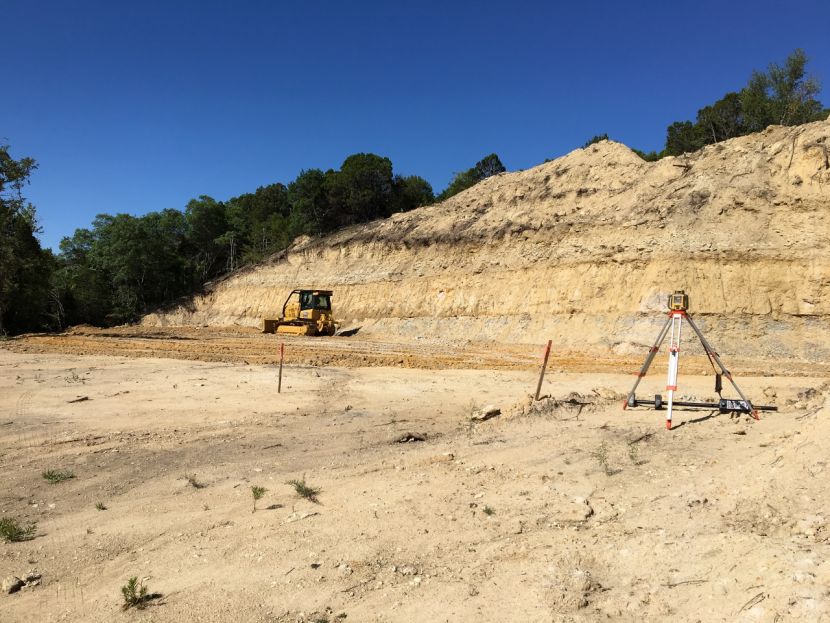 Here is one of the seven dome modules being poured. There is 3,000 lbs of rebar in each dome module. The walls are 10" thick, and the dome is 12" thick at the base, but thins towards the top. The domes are engineered to hold 70,000 lbs. of weight on top.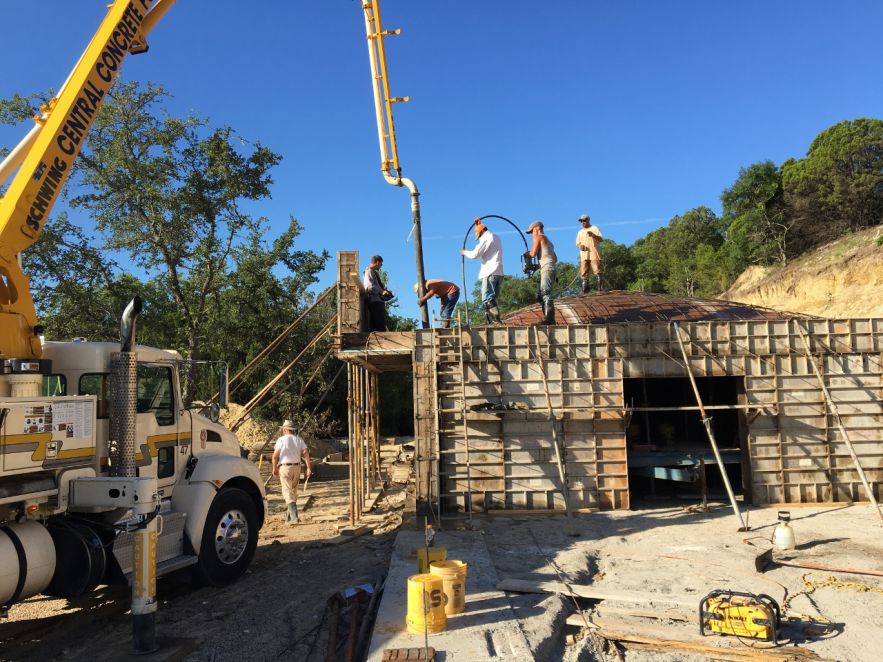 Here we are back-filling the space between the back of the house and the hill. There is a french drain all along the back side, to carry water away.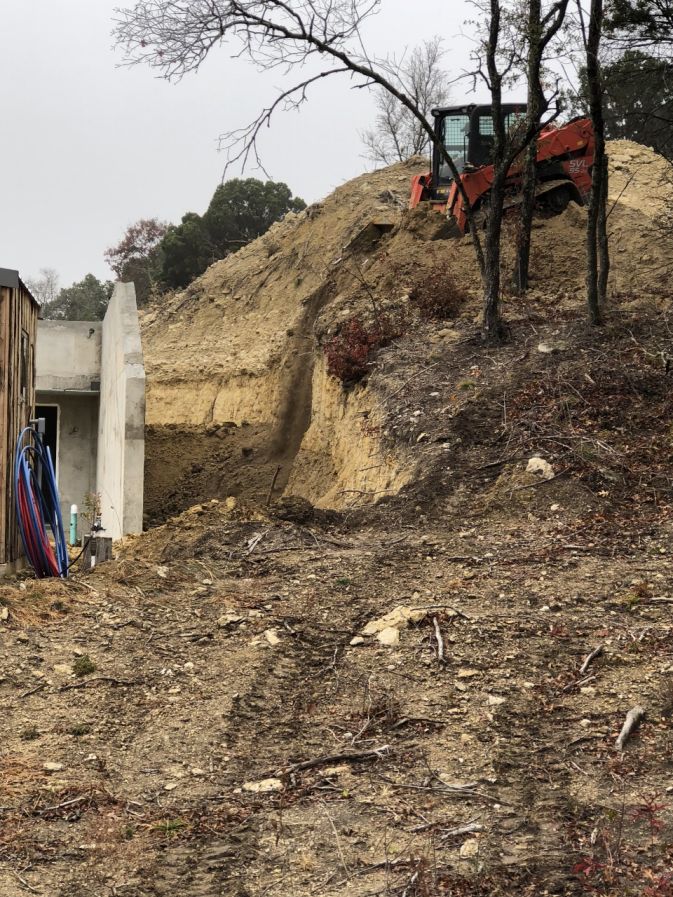 _________________
Deartháir don phaidir an port.