Available on my eBay store:
https://www.ebay.com/itm/273211944112
Or private message me if you prefer to order outside eBay.
Here's a soundclip:
http://freemanwhistlescom.ipage.com/soundclips/TaborPipeFreemanTweaked.mp3
Over the last several years, I've received MANY requests that I make a tabor pipe using the same techniques that go into my Freeman tweaked penny whistles. After many prototypes, I have finally succeeded in making one that is up to my standard of quality. I introduced it at the New England Folk Festival last month, and it was well received, so I offer it now to the public. People commented that it's not excessively shrill (as many tabor pipes are), has a sweet tone, and is easier than most to play.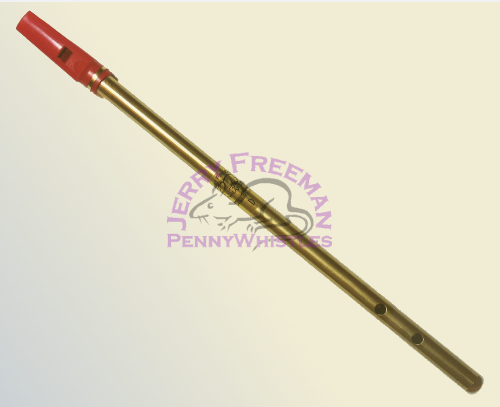 _________________
You can purchase my whistles:
on eBay
http://stores.ebay.com/freemanwhistles
directly from me: email jerry ("at") freemanwhistles ("dot") com,
from one of the vendors who carry Freeman whistles.