Since buying a second whistle, I knew I had to come up with a better idea than leaving them in factory packaging or on a tabletop. It had to be very inexpensive, and it was when I saw the
whistle quiver thread
that I really came up with a workable solution.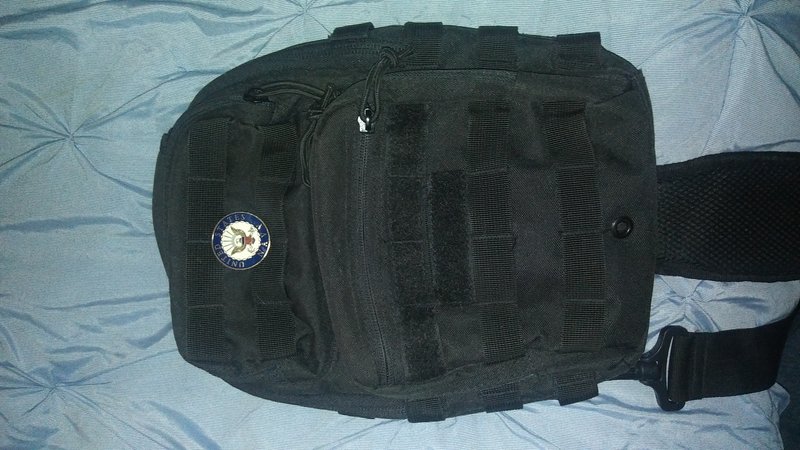 The bag is a Stinger Sling Bag from Fox Outdoor Products. I'd tested it a while back, and it's just tall enough to carry a soprano D whistle. Anything bigger would have to be a multi-piece design to fit in this bag. The bag is also not inexpensive...had I not already had it on hand (I also purchased it for a fraction of what the manufacturer sells it for), it would not have been a viable option.
The aforementioned whistle quiver thread gave me the solution to the problem of whistles banging against each other: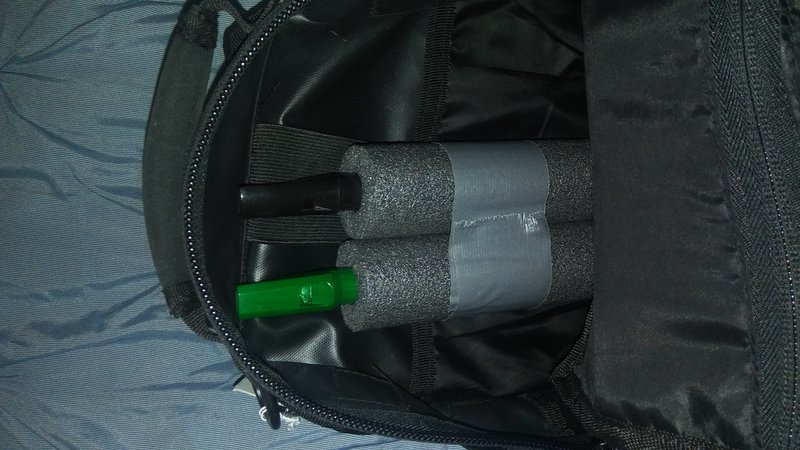 I had some 1/2" pipe insulation on hand (if I need more, a six-foot length runs about $1.50), so I cut two pieces at a nominal length of nine inches each. Then I wrapped some duct tape fairly tightly around them. No worries about them banging against one another, though I might have to shave an inch or so off each end if future whistle acquisitions make identification based solely off the mouthpiece impossible.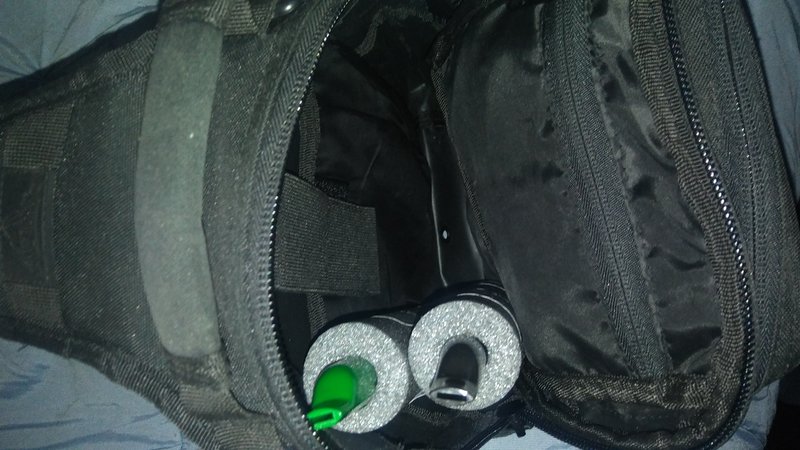 I suppose I could store up to eight soprano D whistles in this bag, but they'd be a
very
snug fit. And I should have cleaned the bag a bit more thoroughly before photographing it!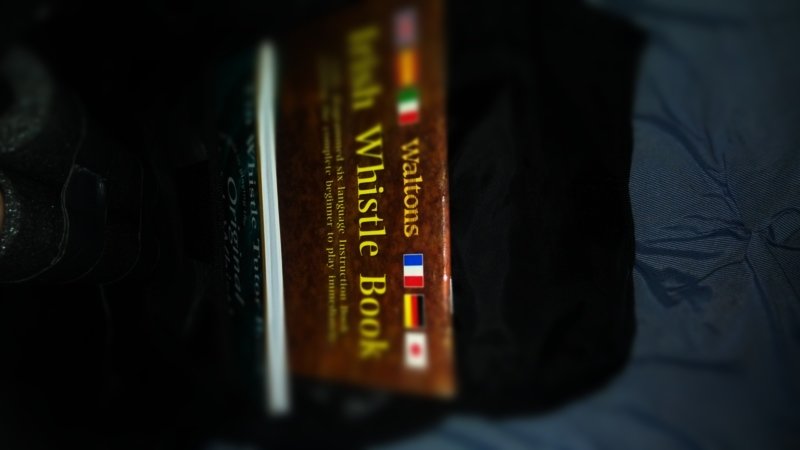 It also has a pocket that holds both of my tutorial books quite nicely. There are other pockets that can hold Teflon tape, a polishing cloth, and other small incidental items you'd want to carry around.
While it's not the perfect solution, it will certainly be workable for me for quite a while. Being fairly light and compact, it could also be a decent travelling rig.
Now I just need a couple more whistles to fill it a little better!