Feedback on China Clone of John Sindt

I've come around the China dupe of John Sindt a few months ago and the sound sample provided by the seller is just surprised me for that price range for a whistle. Also, I've come across threads about these clones. I understand that most of you here come from Europe, UK, the USA or Canada and this post may not be relevant to you here. I'm by no mean trying to do a review here but only to reply to those threads and give my own feedback to the dupe to fill in the gap in this forum. Please note that I still consider myself a beginner since I'm just a few years into playing the whistle and I've not had any relations with any trad player in my area therefore my experience with this dupe may not be very accurate.
Currently, I don't own any Lir, John Sindt, Killarney nor Mcneela Wild whistle cannot compare the real things to this dupe but I can compare it to the whistle that I've played. But this is the best sounding whistle I've ever owned until now compared to my Clarke Sweetone, Tony Dixon and Susato Oriole. I took the chance to buy this set of whistle just because I don't own an Eb whistle and I'm very happy with the sound sample provided by the seller. Please don't judge my choice for spending 60 dollars on a set of whistle instead of saving up for the real deal.
Whistle:
Sweetheart(not the same as Sweetheart Flue Co.) (previously known as Wizard as the seller claimed) in D, C and Eb
Available from:
no link will be provided unless asked, I'm not writing an ad
Models Available:
D, C, Eb whistle in brass and nickel bodies and "non-toxic POM" tip (can be POM-C or POM-H aka Delrin)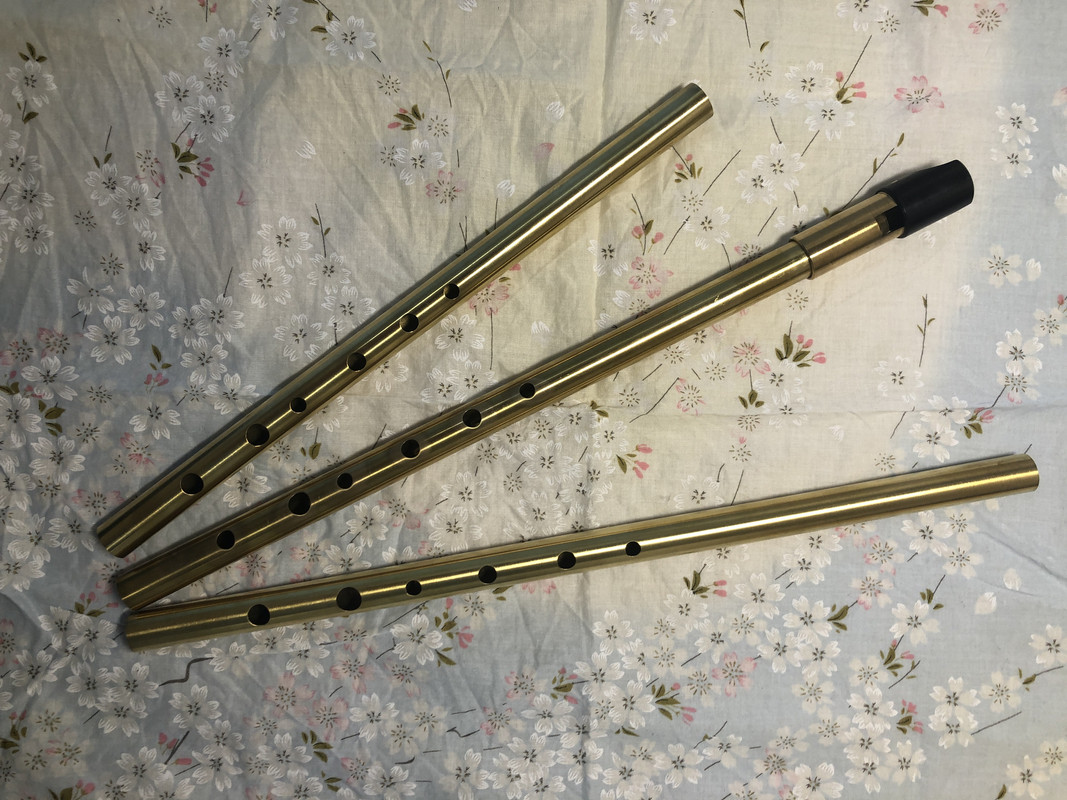 Construction:
Tunable brass mouthpiece with a
Price at the time:
298 Chinese Yuan(45.85 USD) for a D/C/Eb, 349(53.7 USD) for a set of one head and body of D and C, 399(61.4USD) for a set of one head and body of D, C and Eb. Free shipping in Mainland China but not international shipping. International shipping must be arranged by the buyer.
Weight:
The head of the while is 28 grams and the weight of the D body is 35 gram, which makes the D whistle weighted 63 gram, slightly lighter than a 70 gram Killarney. The whole package is around 0.32kg for a set of D, C and Eb
Length:
29.4cm
Appearance:
the brass tarnishes very quickly, leaving patina in the first 30 minutes of playing. The seller has also claimed that the mouthpiece is hand-finished. Personally, I don't know how to see signs of hand-finished but the whistle has some obvious flaws and scratches. But the whistle has no any mark of the brand nor the key of the whistle on the body. I've to guess the key by the length.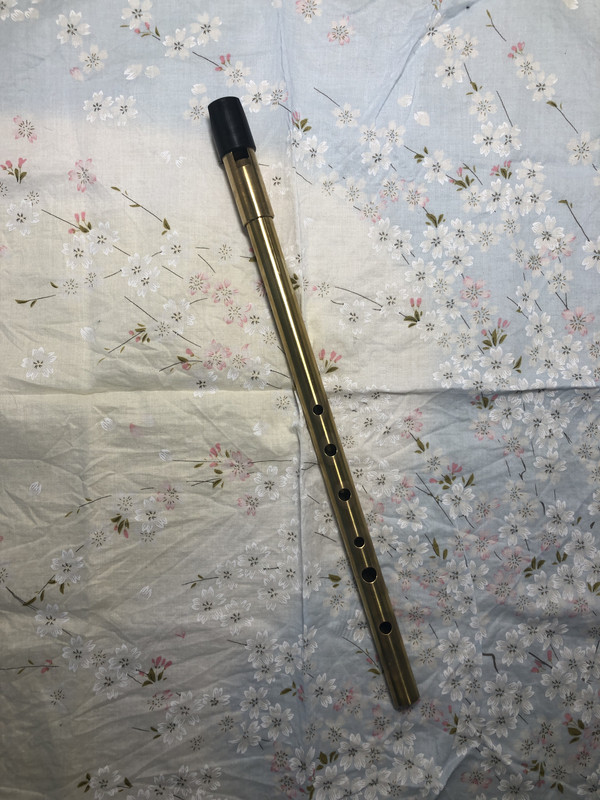 The mouthpiece looks more like a John Sindt than a Killarney since the pin is not protruding.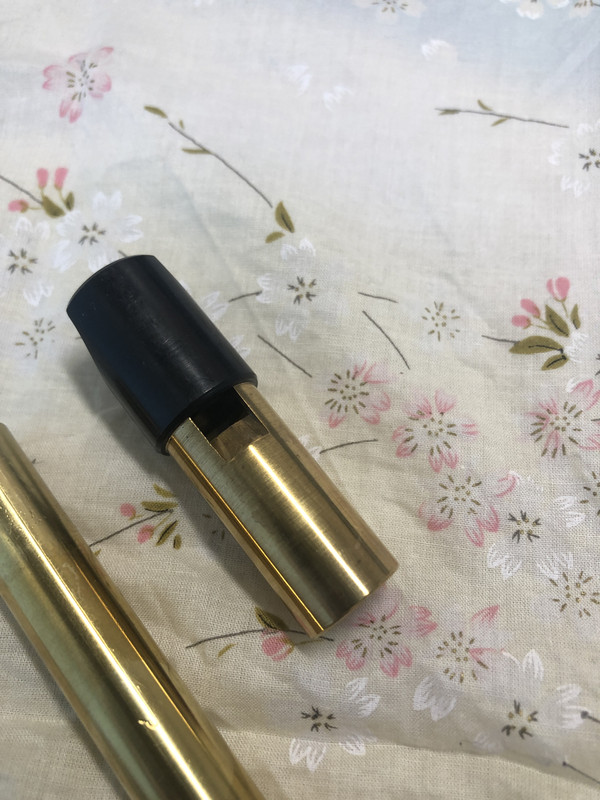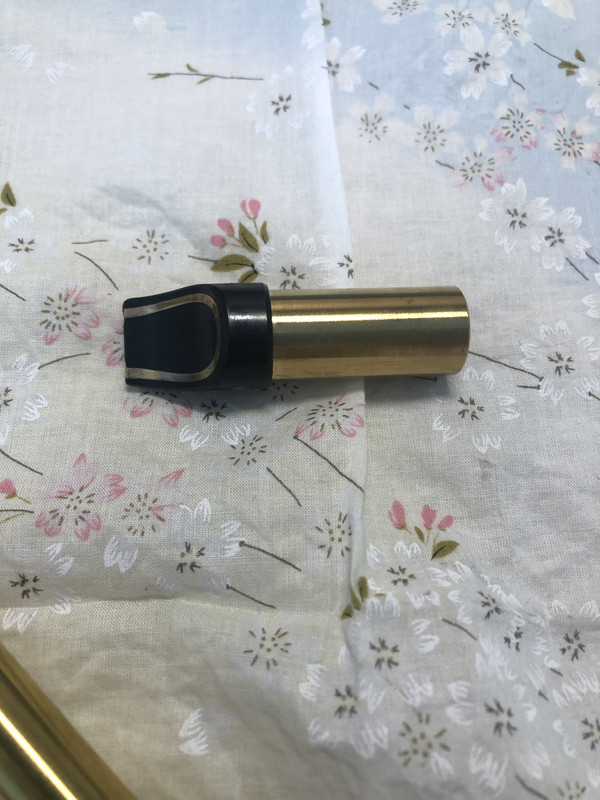 The seller claims the holes are not smoothened very well to cut the price, but I have no problem with the holes. Also, the brass is not treated. It's advised to wipe it dry after playing to prevent rusting.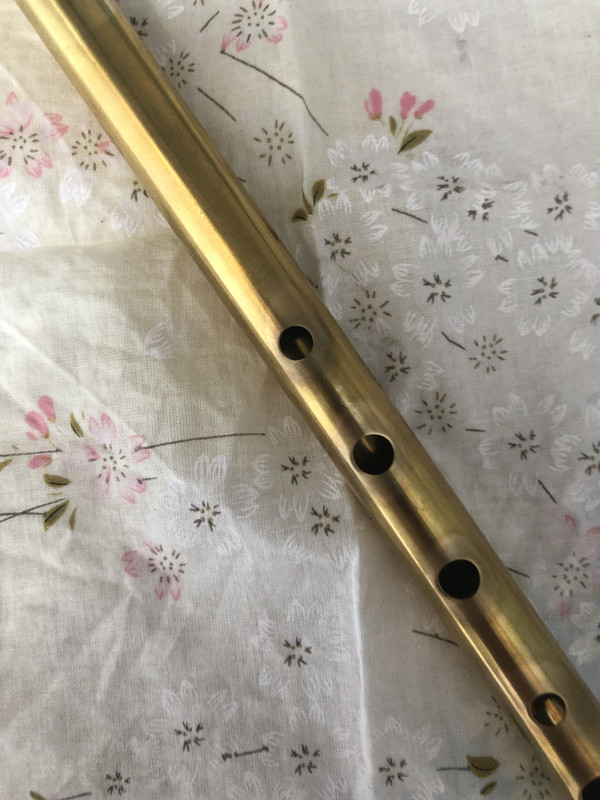 Also, it came with a sticker stick on the whistle sloppily. If you don't want to leave marks on your whistle when it starts to tarnish, I recommend removing the sticker instant when it arrives.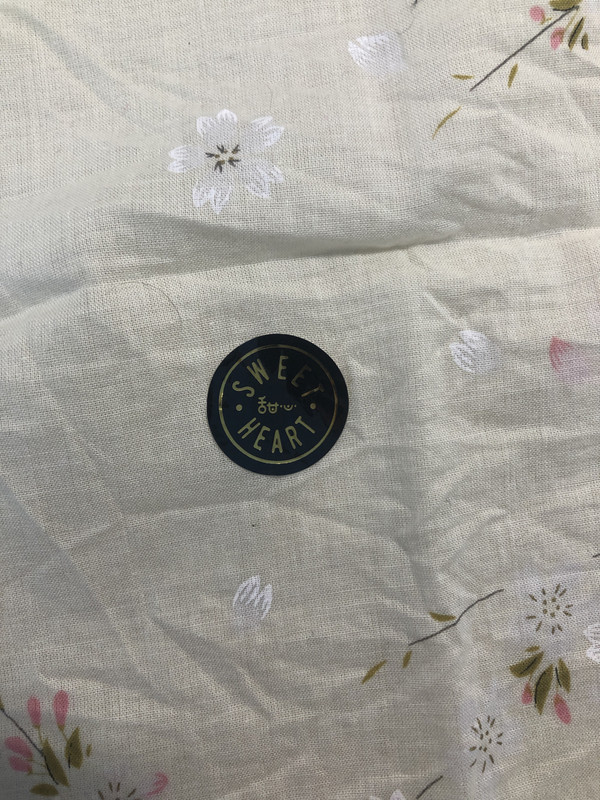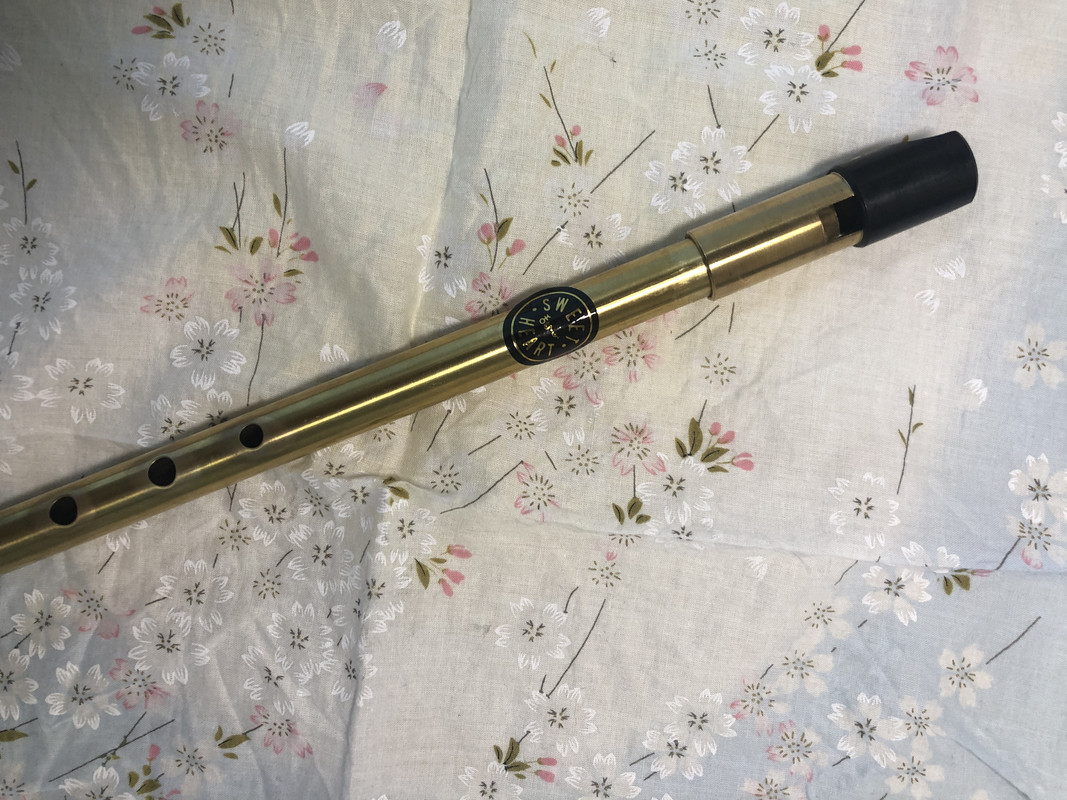 Tone:
sound sample included as a YouTube video, which you can find at the bottom.
Playing Characteristics:
low air requirement
Volume:
not ear piecing at all compared to a Tony Dixon. With an average of 81 dB when played close to a sound level meter on my phone, this whistle may not be very good for session.
Tuning:
impressive of tuning range because it's a direct copy of a John Sindt? Claimed to d'-g''' octave.
Clogging:
I've never clogged any whistle beside a Susato, this whistle does not cause any problem for me. No warm-up is needed in my case.
Sound clips of the whistle:
https://youtu.be/IxKgi16qUy0
*Please note that this is merely a sound sample provided by a beginner in whistling. Please excuse my unprofessional playing and take it with a pinch of salt. I am comparing it to Clarke Sweetone to give you a baseline to let you know how much is my false and how many is the whistle false. Also, I'm recording from my phone and videos uploaded to YouTube has the sound altered a bit, you can compare it to your own Sweetone if you own one.